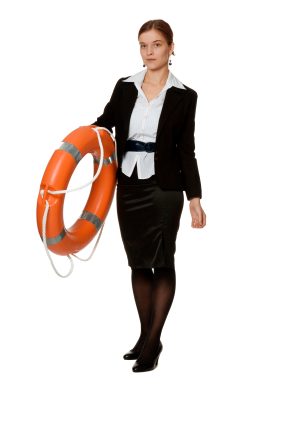 You've fired up your Twitter account and launched your Facebook page. You've created a blog and did the research on blogging topics. You've worked on your Linked In profile and created the Google+ page. So where are the followers and why aren't you seeing an influx in business because of all of your networking?
Business owners and marketers have opinions ranging from "I'm doing all that I can" to "it just doesn't work for me", and when I take a look at their program, it's pretty clear that they are doing it wrong.
Yes, you can do social media "wrong" and here's what I am seeing:
Email Spam: Someone that I barely met know from a brief encounter at a Chamber event starts to send me sales emails after requesting we connect through Linked In.
Facebook Spam: I get an instant message through Facebook from one of my contacts. He needs my help. He wants me to take a look at a website. I think he wants SEO or some design critique? No... The website is all about an affiliate marketing program.This does not entice me and has the opposite effect. I am aggravated that this person chose to disrespect our connection by attempting to solicit me.
Twitter Spam: I see that someone has used my handle (@Sunswept) and has RT'd (retweeted) one of my posts. I publicly thank the person using their handle and add them to follow. No sooner do I add them, but I get a DM (direct message) offering me a 'free download' of whatever. This is not a great way to make an impression. I unfollow.
Linked In Spam: I receive a request to connect with a friend of a friend, so I do so with a message that says hello. Within a day, I receive a form email that isn't even personalized attempting to sell me on the person's financial planning services. That was not why I accepted the request. I disconnect and certainly would not recommend anyone to this person.
Blog Spam: I posted a comment on an interesting blog that I had read. Ironically there is a stalker who for some reason thinks anything I do must be mimicked. Believe it or not, he also posted a comment on the very same blog, months after mine... but he did not take the time to write an educated comment. He simply wrote "I agree with the guy who posted just before mine". This is not a compliment folks - this is spam. I particularly love going in periodically to clean these out - especially when there were obviously hastily done and often grammatically incorrect as well.
Every day there are more and more people who think that 'engaging' means 'selling'. You are 'doing social media wrong'. Engaging is having a conversation, it's listening and interacting and there is very little space for automation where social is involved. If you DO chose to automate part of your process, be selective and careful in how you do this.
To work with social media in a way that's effective really doesn't take that much more time, it's more a function of utilizing connections to improve a relationship or help each other. If you are simply posting all the time about what you do and what you are selling, guess what, no one wants to hear about it and you will lose followers.
Building an audience is more like building a group of relationships. If you help others they want to help you. The power of social is in the power of relationships. If you haven't earned the right to sell me something, then please don't. If we are helpful to each other and want to share resources then the power of word of mouth becomes very important. If I feel that I know you, and for some reason, social media has the power to convey that feeling, then I will respect your suggestions and you have more influence. If on the other hand, you are simply someone who is hawking goods, I'll walk far away from you just like I would walk far away from some con on the boardwalk.

Respect the relationship, and be sure to listen and interact. Otherwise you are on social media but your 'strategy' will fall on 'deaf ears'. You have to listen to be heard.