Broadcast yourself and your friends - using the new Google+ Hangout Feature, Hangouts On Air!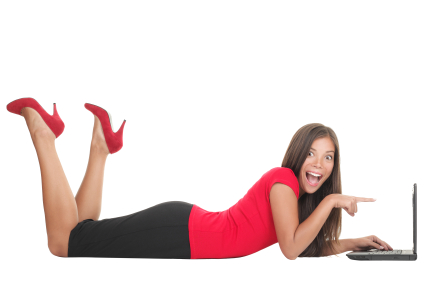 Yesterday, Google+ announced that Hangouts On Air, or HOA will be rolled out to the masses. As much as I love Google+ Hangouts, it still begs the question as to what this means for Broadcasters everywhere.
What is Hangout On Air? It's the ability to broadcast your Google+ Hangout beyond the original ten people in the Hangout, and to capture the broadcast on YouTube to be shared with others. If you've been living under a rock for while, you may have missed Google+ so far - that's the Social Media that Google created that truly competes with Facebook. The audience is a bit more tech savvy, and they are also more business oriented than Facebook tends to be.
Last night, together with Brad Chasenore, Jacob Jones and Steve Clingan, I was able to use the Hangout On Air that is aready installed on TechWebCast's page. (Note: I am now a co-host for TechWebCast, the #1 Tech Web Cast in Australia!). What a HOOT. There were some minor differences to the typical interface in a Hangout, but essentially it only 'felt' different because we were streaming live on YouTube at the same time.
If you intend to broadcast, we identified some things you may want to do in advance of hitting that broadcast button. We broadcast our 'discovery', as we were poking around. Guess you could say were are Social Media explorers?
Before you broadcast:
Have a topic. We didn't have a topic, other than exploring how HOA's work. If you have a topic, the Hangout would have a purpose and therefore would be more interesting.
Publicise and Invite. We did our broadcast spur of the moment, so there was no preview or invitation. We did have several people who were watching our fumbling around and it would have been neat to invite them in if we could, which leads us to the next point...
Monitor the conversation and interact. As we were broadcasting, the stream was available for comments on YouTube. In the future, I'd recommend having a page open so you can interact with people and add their comments to the conversation.
Have good background and lighting. It's nice to be able to see who is speaking and not be distracted by clutter or extraneous objects. Having a nice backdrop is helpful to stay focused and keep the conversation topical.
Clear recordings need good sound. Turn off televisions, and radios and noisy background jabber. If you read the TOS (terms of service) you should be aware of violating any copyright law with music or video.
Are you excited about Hangout On Air and the ability to broadcast? What will you use this for? How will you share the information?